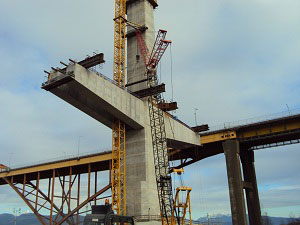 During construction of the Port Mann Bridge in 2013/2014 –  12 specialty-laminated hardwood blocks were used to hold up the concrete and steel "wings" at the North and South Towers. These special customized blocks supplied by Industrial Timber Products were eventually replaced with rigid steel connectors…..but in the meantime during construction, all that was holding the bridge up is our hardwood blocks!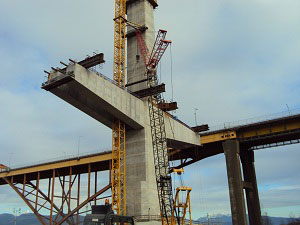 Industrial Timber Products can hold your job "up" while you finish it too. We build all sorts of specialty wedge blocks, outrigger pads, crane mats and swamp matting.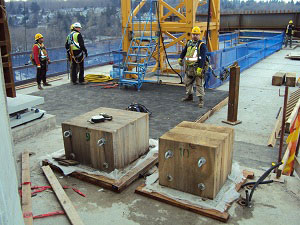 Our products are used to bring stability to any job.