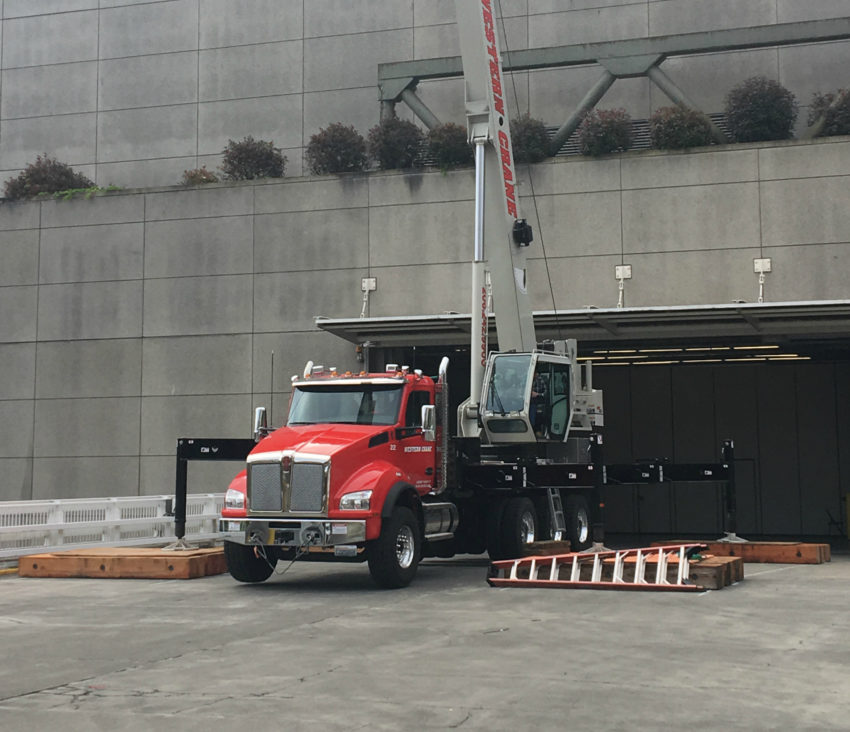 This customer is using Industrial Timber Products heavy timber outrigger pads for a specialised lift…..with a 60t Hydraulic crane sitting on a bridge, at the Washington State Convention Center. It was necessary to spread the point load as much as possible to avoid damage to infrastructure.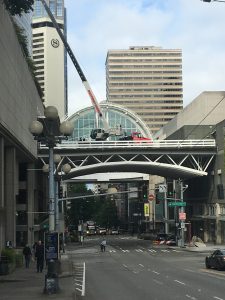 The timber pads in this case are 12″ thick x 72″ wide x 120″ long Douglas Fir #1 and btr timber with 3 rods 1-1/4″ diameter as specified by the site engineer.
Contact Industrial Timber Products for all your heavy Outrigger Pads.