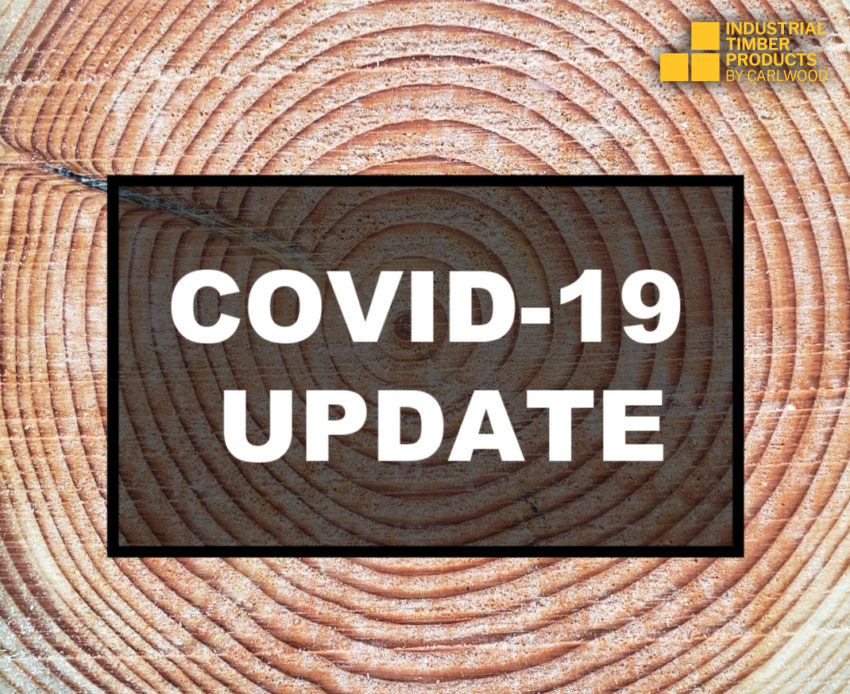 Last Updated: July 28th 2020
COVID-19, our office is no longer closed to visitors but we ask everyone to practice safe social distancing. Truck and delivery drivers are OK in the yard but are asked to stay outside and maintain social distancing from employees. We will bring paperwork to you.  We have hand sanitizer at the front counter!
Our team is monitoring the situation closely to ensure the safety of our employees and customers, while continuing manufacturing operations for as long as it is safe. Any orders and inquiries can be made over the phone or by email. We are taking all necessary precautions to help limit infections and do our part to slow the spread of the virus.
Thank you for your understanding,
The Industrial Timber Products Team